Houston, the leopard gecko hatchlings have landed!  Our first leopard gecko hatchlings of 2017 are finally here.  We've been waiting patiently, with fingers crossed, for these beautiful leopard geckos to hatch.  It takes roughly 65 days for females incubated at 80-82 degrees to hatch, so it has been awhile.
First Leopard Gecko Hatchlings of 2017
We weren't quite sure whether our Tremper projects were going to hatch first, or our Bell projects.  Their eggs were laid at around the same time.  Looks like the Tremper projects beat the Bells this time.  We also have Rainwaters, Snows, and Tangs but they were laid a bit later.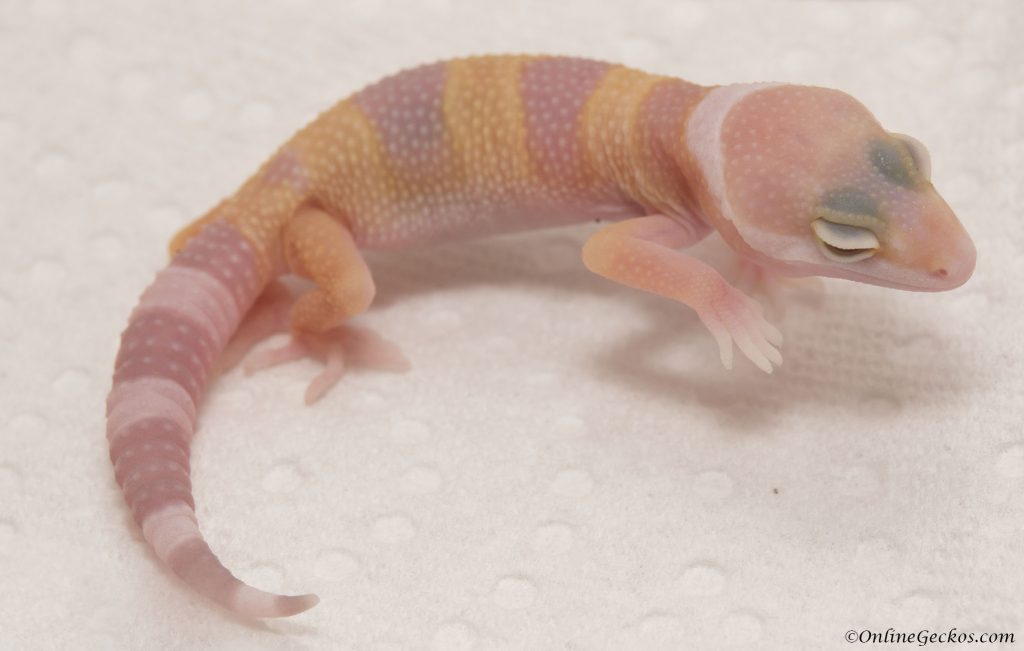 These are clutchmates, born less than 24 hours apart.  Their parents are two huge super giants; father a super giant extreme emerine, mother a very large super giant tremper sunglow.  We can't wait to see how these hatchlings will mature.  They look like little Giants, and they are already eating 2 days after hatching!
Of course now that these have hatched, we know the Bells are coming next.  Stay tuned, we'll keep you updated!