2017 holiday shopping season is here!  Holiday shipping delays have become more common in the recent years.  Extra caution must be taken to ensure the safe arrival of live animals.   With leopard geckos and african fat-tails, they require Priority Overnight shipping.  See below for FedEx's 2017 holiday shipping schedule for Express shipping:
Thursday Nov 23rd:  FedEx Express is closed
Monday Dec 25th:  FedEx Express is closed
Monday Jan 1st:  FedEx Express is closed
On these days, FedEx will not ship or deliver at all.
Holiday Shipping – Shipping Delays
With more and more people shopping for gifts online in recent years, both FedEx and UPS have experienced increased shipping delays during the Winter holiday season.  In some areas, there are just not enough drivers to handle the large volumes of packages being shipped.  When shipping leopard geckos, any extra days spent on FedEx trucks or in the warehouse could be detrimental to their health.
Common causes for holiday shipping delays are:
Weather delays caused by storm, snow/ice, and fog.  We are in California, so we don't experience these types of weather issues often.  But when shipping from California to East coast for an example, all FedEx packages have to go through their Central Hub in Memphis, TN.  We've seen flights get grounded due to heavy fog in Memphis Hub, causing shipping delays.
Large volume.  FedEx drivers are often independently operated locally.  In some areas, they simply don't have enough drivers to handle the large spike in volume during the holiday season.  This causes shipping delays because there are more packages than they can deliver each day.
Mechanical failures.  When machines are put to work under heavy load/usage, things can fail.  We've seen shipping delays caused by mechanical failures before, such as FedEx trucks breaking down, or FedEx internal systems malfunctioning.  These issues are more rare but they do happen, we've seen it.
Mistakes.  Yes we are human beings, we all make mistakes under pressure.  During the busy holiday season mistakes happen more often.  We've seen a package get left on the truck and not make its way to the destination even though there were no other delays or causes.  We've also seen the driver knock on the wrong door, and have the package be sent back to the warehouse as a result due to no one being home.  FedEx often employ extra temp drivers for the holidays.  These temp driver may not be as familiar with the routes as your usual Bob the FedEx guy.
These are just some of the reasons why we will not be shipping any geckos past the first week of December.  We also have hard data to show you.  This is from the shipping carrier we use:  "In the second week of December last year nearly 30% of packages were late.  By the third week of December, 80% of packages were late"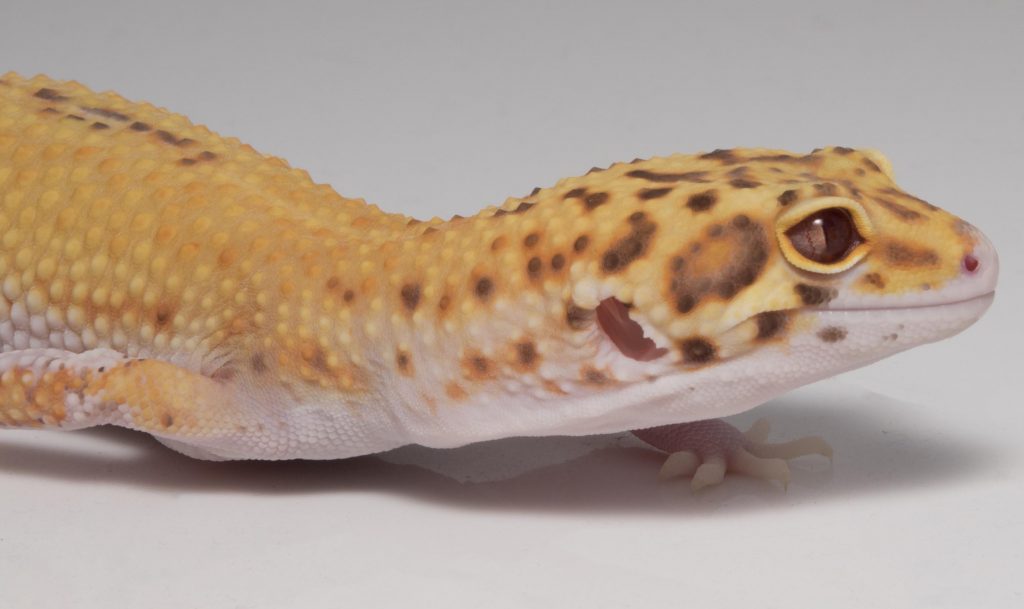 FedEx Service Alerts
Here's an example of holiday shipping alert we just received from FedEx.  Keep in mind this is from the first week of December, it came out of nowhere.  Had we shipped a package overnight the same day, that package may not get delivered the next day.
FedEx Express National Service Disruption
Last updated: December 5, 2017
FedEx Express experienced substantial flight and sort disruptions at the Memphis hub last night due to severe thunderstorms.  Potential delays are possible for package deliveries across the U.S. with a delivery commitment of December 5, 2017. FedEx is committed to provide service to the best of our ability. Please continue to check fedex.com for updates.
Click here to see the latest FedEx Service Alerts.
FedEx Reliability
With all that said, FedEx is still the most reliable overnight shipping carrier we've used.  Their response times are good, their tracking systems are top notch, and overwhelming majority of our shipment were delivered without a hitch.  We highly recommend FedEx Priority Overnight for shipping leopard geckos and african fat-tails.
OnlineGeckos.com 2017 Holiday Shipping Schedule
We plan on shipping geckos up until the first week of December.  Then we will cease all shipment until after New Years.  If you plan on purchasing our fine geckos as gifts, please make necessary arrangements and purchase the geckos early.  We mention this because every year during this time, parents have purchased geckos from us as gifts for their loved ones.  Leopard geckos are indeed great beginner reptile pets and best reptile pets for handling.
We ship Monday – Wednesday for deliveries on Tuesdays – Thursdays.  The reason why we don't ship on Thursday is because if the delivery is not made on Friday due to any sort of delays, the geckos will have to sit in the box over the weekend since FedEx Priority Overnight does not deliver on weekends.
At OnlineGeckos.com, the well-being of our geckos are always our top priority.  If the destination weather/temperature isn't ideal, or if we get notified that FedEx Memphis Hub is experiencing heavy fog or weather issues, then we will contact you to reschedule the shipment.  There's nothing that will make us happier to deliver these beautiful geckos to you.  But we want to do it safely.
For 2017, Wednesday December 6th will be the last day we'll be shipping geckos.  After that day, we will cease all shipment with some exceptions.  We plan on resuming shipment on Tuesday January 2nd 2018.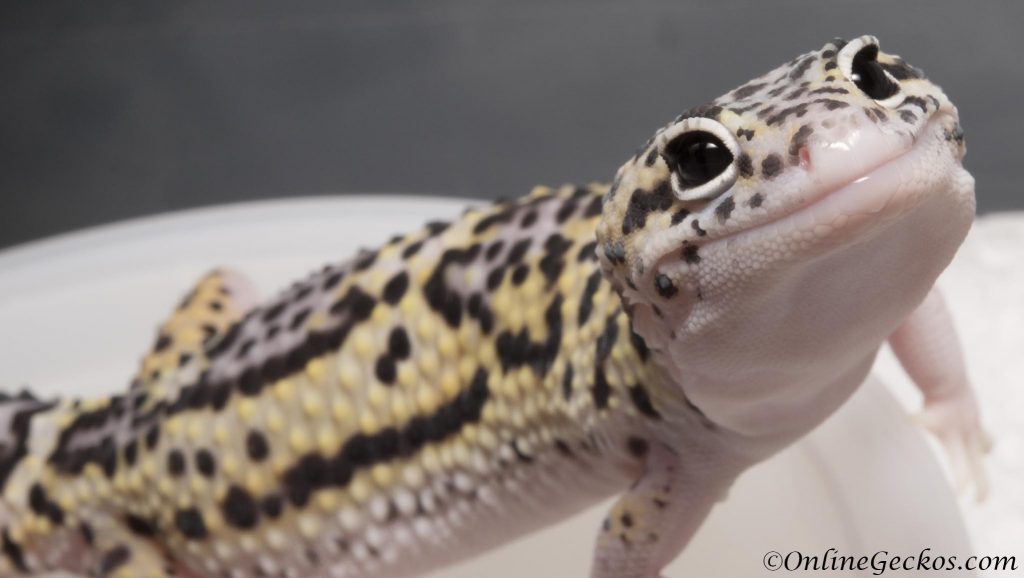 2017 Holiday Shipping – Exceptions
Sometimes we will make exceptions, but they are done on a case by case basis.  We can ship geckos on a Thursday if the weather forecast is good, there are no delay warnings from FedEx, and that the geckos are going to be shipped to a FedEx Ship Center for on-hold pickup.
We understand if you can't be home to sign for the package during the week days.  So we can make an exception and ship the geckos to your local FedEx Ship Center to be held there.  You will be able to pickup the package in person on Friday, but you must pickup the package on the same day it arrives.
Shipping the geckos to a FedEx Ship Center for pickup is also a good option when the temperature is low or high.  The geckos are at the highest risk while sitting in the FedEx trucks while they are being driven all over the town.  FedEx trucks are not temperature regulated, so often on cold days it gets extremely cold, sometimes freezing cold.  Or on hot days, it gets way too hot inside the trucks.  Both of these conditions can be fatal to leopard geckos and african fat-tails.
You can find the closest FedEx Ship Center by going to the FedEx Locator here.  Enter your address in the search box, then click on "More" with an arrow, and check the box "Hold at location".  This will show you the FedEx locations that are able to hold packages for pickup.
Also we can make an exception to ship the geckos to you after December 6th if you are in California.  Shipping within California is relatively fast, easy, and safe.  Plus California rarely experience extreme weather.  Delays often happen when the package has to be shipped across several States, or in some cases across the whole country.  So if you live in California, and would like to request shipment after December 6th, please Contact Us and make arrangements.  Don't assume it can be done, you must contact us to make necessary arrangements ahead of the time.
Shipping Standards
We use industry standard insulated shipping boxes with 3/4″ foam.  40-hour heat packs are used when necessary, usually when temperature falls below 70 degrees.  Cold packs are used for hot summer days.  We take great pride in packaging and shipping geckos to ensure their safe arrival.  Note that we do not ship geckos when the temperature drops below 40 degrees Fahrenheit.
Leopard Geckos For Sale 2017
We have many leopard geckos for sale, with more being posted every week.  Please visit our available leopard geckos for sale page and have a look.  These beautiful geckos are ready to go to good homes.  We highly encourage you to make purchases early while the weather is still good, ahead of the busy holiday shopping season.  Please see below for pictures of some of the finest leopard geckos we have for sale.  Thank you for reading, and happy holidays!