The eggs have hatched, and hatchlings have grown up enough for us to start posting our 2018 leopard geckos for sale.  We have many leopard gecko hatchlings and juveniles for sale.  Each week, batches of new geckos will be posted on our available leopard geckos for sale page.  These will include 2018 hatches, proven breeder releases, as well as free pet geckos.  Please check back often to see if we have your dream gecko.
2018 Leopard Geckos For Sale
Below you will find a small sample of some of the geckos we've already posted.  These are just the first batch of 2018 leopard geckos for sale.  Many more will be posted every few days for the next several weeks.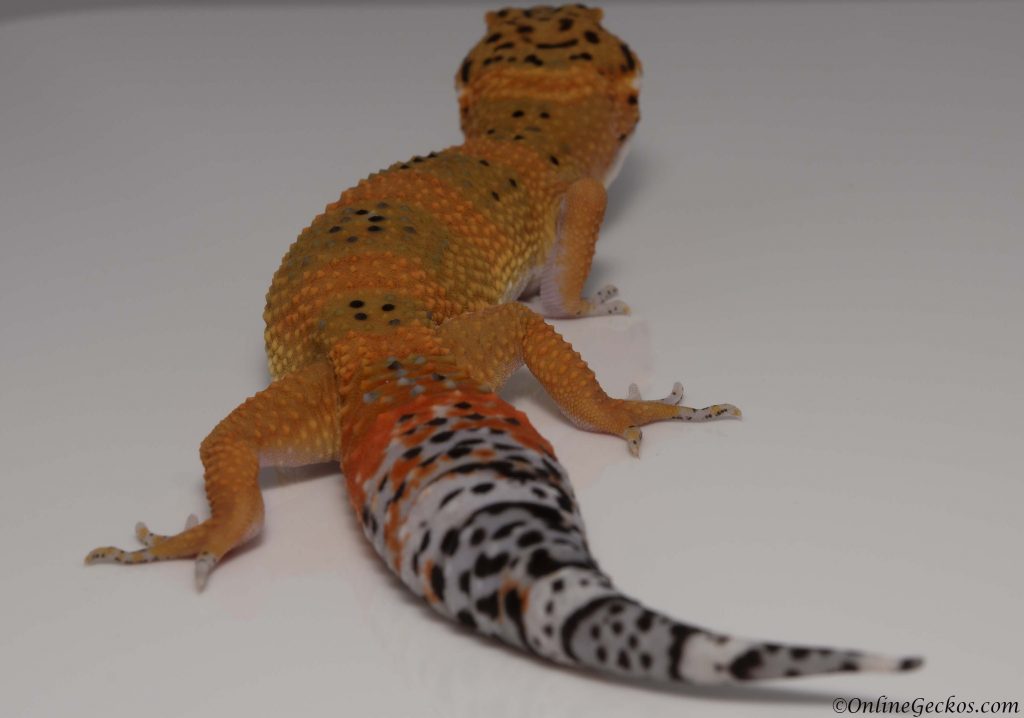 2018 Leopard Geckos For Sale – Blood Tangerine & Albino